Join us on a 38ft catamaran and participate in the 6th International Catamaranscup Regatta, 24 – 31 October 2015.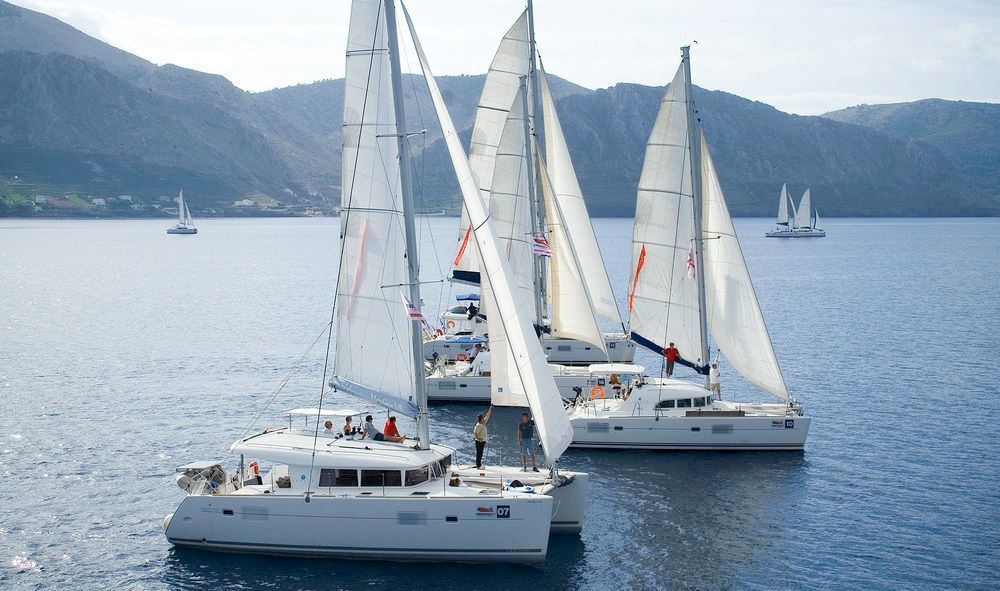 The catamaranscup is an international regatta for cruising catamarans, organised by Istion Yachting. It combines a sailing race with a holiday in the Greek islands. There are many side events such as cocktail parties, beach barbecues, dinners and award ceremonies. Competitions include Cook-Off! Show Off! and Shoot Off! I know we have Crew Club members who can cook and take great photographs so we can aim for a prize in one of these competitions, even if we don't win the race …
Where You'll Sail
The race starts at Alimos Marina, Kalamaki, just outside Athens and the route is shown below. It includes Poros and Ermioni, which will be familiar ports if you've sailed with us before, and then you'll travel on to the picturesque city of Nafplion, known as 'the historical jewel of the Peloponnese'. It's located right at the top of the Argolic Gulf and has a magical atmosphere and a mild climate.
Your Boat
We've chartered a Lagoon 380 for the week. An ex-catamaran racer reckons it's faster than some of the bigger boats and is a good size to learn to sail on. She has four cabins and two heads and, like all cats, a big roomy saloon and cockpit.
See the Video
What It Costs
We can take bookings either for a cabin to yourself or for two people sharing. The price includes entry to the regatta, fuel, all yacht expenses, and food for breakfasts and lunches. It doesn't include evening meals which you'll take ashore. But it does include an Aegean Sailing School / Catamaranscup T-shirt of course!
Single Cabin: 1214€    Sharing a cabin: 728€ per person.
(about £882 / $1360 for a single and £530 / $816 p.p. sharing.)
How to Book
Send me an email if you want to participate in this fun event. we'll need a 50% deposit to confirm your place and balance is due at the end of September.
UPDATE 14 September: There is one cabin still available so get in touch soon if you want to sail on the cat.
Come and join us for the CatamaransCup!