If you're looking for a present for a sailing friend or partner, here are five ideas that can all be ordered online. I've included links to Amazon or other suppliers to help you shop quickly.
1. Monocular
A monocular has some advantages over a pair of binoculars. You only need to focus one eye so the controls are simpler, they are usually lighter and easier to hold steady, and they leave a hand free for steering or holding onto the yacht..
Look for a model with a good grip, so that it's easy to hold even if it gets wet and choose one that is waterproof, such as the Danubia Nautical 8×42 Monocular With Compass.
2. Subscription to a Yachting magazine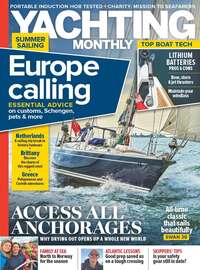 For cruisers and charterers, we suggest Yachting Monthly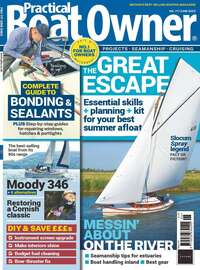 For those who own a boat, PBO (Practical Boat Owner) may be the best choice.
 3. Handheld radio
Having your own personal hand-held radio can give you additional confidence when sailing. The IC M23 Waterproof Handheld from ICOM claoms to be the smallest and lightest bouyant handheld on the market, measuring just under 13cm in height. It flashes if dropped in water, even if the radio is turned off making it easy to find, day or night.
In order to use a VHF radio you need a Marine Radio Operator's licence. Contact me for details of how to do an online course. You can then take the exam when you next sail with us in Greece.
4. Smartphone Wind Meter
Wind instruments at the top of the mast are notoriously prone to problems. Attach this little device to a smartphone and you'll always know the wind-speed. The Vaavud Smartphone wind meter turns your smartphone into a high-tech meteorological tool. It is available in different colours, and comes with a free app for iPhone and Android. As well as telling you the speed in your own locaiton, it allows you to see live wind readings from other users. So Vaavud can help you plan your trip, choose the right gear, and alert your friends of the conditions before they go.
5. FInally – the newest sea-sickness remedies!
You're far less likely to be sick on a sailing yacht than on a motor boat. I'm lucky enough not to be affected by 'mal de mer' but believe it is a terrible experience so here are a couple of gifts for anyone you know who suffers from motion sickness. Both are intended to cure symptoms, rather than prevent sickness.
The newest sickness cure are the Boarding Ring glasses. They are intended to reduce the conflict between what the eye sees and the inner ear experiences, reducing the sensorial conflict which causes motion sickness. They claim to cure symptoms within about 6 minutes of wearing them.
This electronic Relief Band is worn like a watch on the underside of the wrist. It emits low-level electrical pulses from two small electrodes which are in electrical contact with the wrist via the application of a small amount of conductivity gel. The signals produced act via the acupressure point in the wrist to reduce or eliminate the feeling of nausea.